2017.04.17 Monday
トイレで読んで
トイレって、何か、読みたくなりませんか?
「眺める」ポスターではなくて、「読む」ポスターが欲しくて探していました。
しかも、香川っぽいやつ。
Don't you want to read something in toilet?
We were looking for a poster to "read", not to "look" and local one.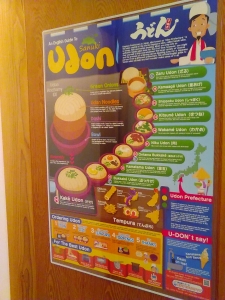 年明けに見つかりました。
2階のトイレには讃岐うどんの英語での解説ポスター。
In the beginning of this year, we found it at last.
Now you can learn our local food, "udon" in English in the toilet.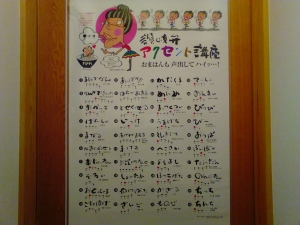 1階のトイレには、讃岐弁ポスター。
男女共用トイレ、女性専用トイレで、別々のポスターです。
If you are Japanese or Japanese learner, you can enjoy our local dialect also in other toilets.